About the Festival

When:

Saturday, August 21st, 2021
Sunday, August 22nd, 2021

Download & Print

>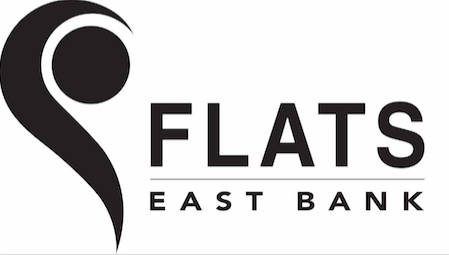 Flats East Bank and Howard Alan Events will host Cleveland's fifth annual Flats Festival of the Arts this August! The Flats East Bank is more than Cleveland's best place to eat, drink, play and live. It's flat out electric. Rising at the union of the Cuyahoga River and beautiful Lake Erie, the Flats East Bank is a lifestyle all its own, with cutting edge waterfront living and a combination of dining and entertainment options you won't find anywhere else.
Crafters are also encouraged to apply, as a separate Crafters Market will be included in the event. Please apply through ZAPP and chose "craft section" as your category.
Exhibitor Safety Measures for COVID-19 will be in effect as long as we are in the pandemic. Your commitment to the show is your guarantee to follow all COVID-19 health and safety protocols. Restrictions will be updated as CDC recommendations change. The safety of our exhibitors, staff and patrons is our number one priority.
 
Safety measures in place for the socially-distanced, outdoor event:
• Masks are mandatory inside the show site for everyone except children under the age of two. A face shield is an option for extra protection over your mandatory mask but the mask must be on underneath.
• Entrances and exits will be monitored for one-way traffic.
• Visitors should reserve free time slot on Eventbrite.
• Social distancing is required between artists and patrons, and patron groups.
• Patrons are asked to stay home if they have been diagnosed with COVID-19, awaiting test results for COVID-19, or show any symptoms of the virus.
• Guests are also asked to utilize hand-washing and sanitizing stations on a regular basis and avoid casual touching.